John Clare Rose
John Clare Rose
Some years ago I rescued my first John Clare (a David Austin English rose) from the bargain bin at a local nursery. I'm so glad I did! The pink is deep yet soft, and seems to glow - especially in the late afternoon sun. In my garden his two main flowering seasons are later than usual.
John Clare could lead a revival for the colour pink, particularly in roses. He would look amazing next to a rich purple plant foliage - for example a bronze-purple Phormium (flax).
Named after a Poet
John Clare (the man) is a British poet. I wonder how he would describe this David Austin rose which is named after him?
The flower blooms have a translucent sheen which makes their pink look deeper and darker than it really is. Perhaps it is a real man's pink? Hmm...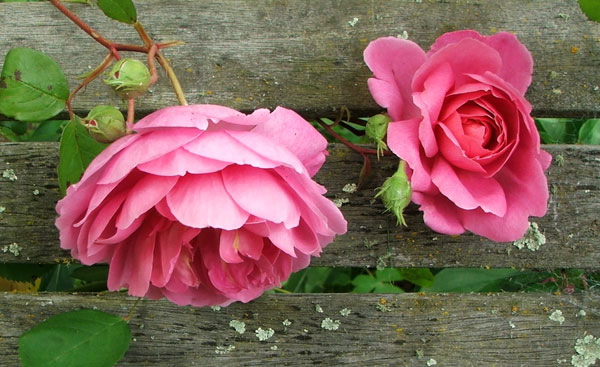 John Clare Roses
And their slightly cupped shape opens delightfully, as long as there's no wind to blow the petals off. One thing is for certain - John Clare would be able to describe his rose much more eloquently than I can!
Update
I'm pleased to report that I now have several John Clare roses growing in different garden areas, and I love them all. Perhaps the best thing in their favour is their flowering time. John Clare is always the very last rose in my garden to bloom, often well into winter. Dear man!