Sharifa Asma Rose
Sharifa Asma Rose
It's my bad luck that all my beautifully fragrant Sharifa Asma roses are situated far away from garden seats and paths. It is a David Austin rose, and rivals Othello for perfume. Sharifa Asma is in my opinion one of his very best, particularly in its autumn colouring.
The rose Sharifa Asma is named for a member of the Omani royal family (I got that information from my big rose book). But it gives the rose a somewhat exotic association, and seems to fit with the beautiful perfume.
Love Pink Roses
I do love pink roses, but this particular pink is very soft and warm. I'd describe its flowers as shell pink, quite large and strong, and they absolutely cover the shrub. My Sharifa Asma roses are medium, robust, and leafy - nothing about them ever disappoints.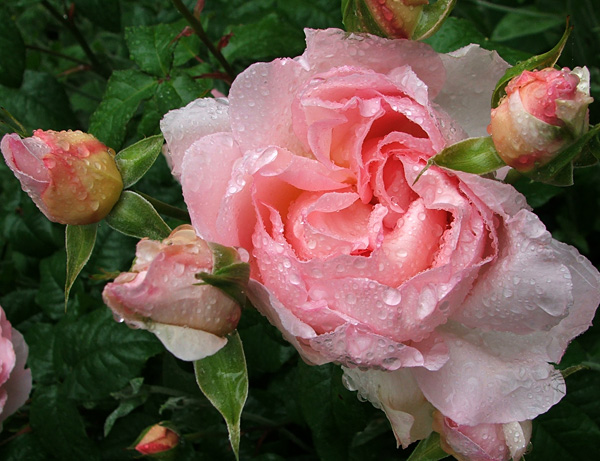 Raindrops on Sharifa Asma Rose
And the fragrance is absolutely gorgeous.