The Pilgrim Rose
The Pilgrim was one of my early yellow rose purchases. It is a so-called English rose bred by David Austin, and the flowers are a soft lemon colour. The Pilgrim has a subtle and understated beauty.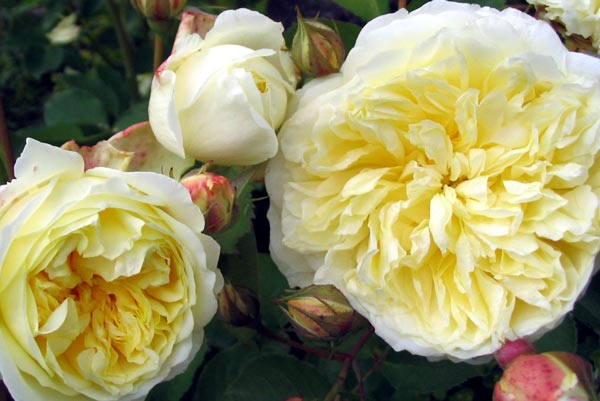 The Pilgrim Rose
This shrub grows tall and upright in my garden, and it flowers in summer surrounded by white and magenta Lychnis - a delightfully delicate combination! I've noticed that the leaves are quite shiny and green - you'll not find blackspot or rust on this rose. Think tall, green, and healthy.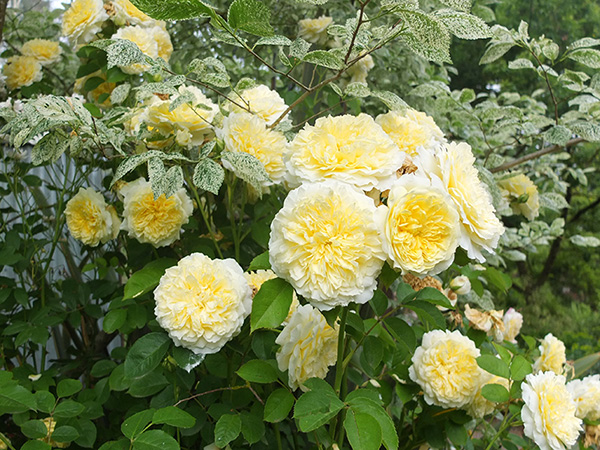 The Pilgrim Roses
The Pilgrim is bred from the famous David Austin yellow rose Graham Thomas. All my rose books agree that it's a great rose for any garden.
I'll happily make room for more if I ever find any.
The Pilgrim
So in the winter of 2022 The Pilgrim was looking very grim. I decided it could come out, and I'd buy a replacement. Got the shovel and started to dig - no way through the roots. Checked the nursery - new roses were $35 each. Changing tack completely, I tipped a whole bag of horse manure around its roots and wandered off. What would be would be. I am pleased to report that this summer The Pilgrim is doing rather better. Funny, that!