Gardening Writer
The laundry seat is sheltered and gets the morning sun. I can sit here with a cup of tea and pretend that nobody can find me. Trouble is that it's between the laundry and the washing line!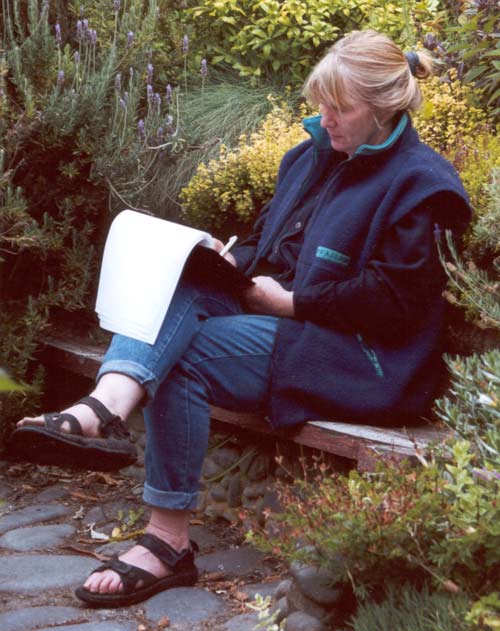 moosey the head gardener
Mugsy the cat rarely ventures away from the house, but she'll sit here on the Laundry seat with me.