Heuchera & Astelia
I love this combination of the perennial Heuchera and the New Zealand native Astelia. Their colours are subtle, like tarnished silver or pewter.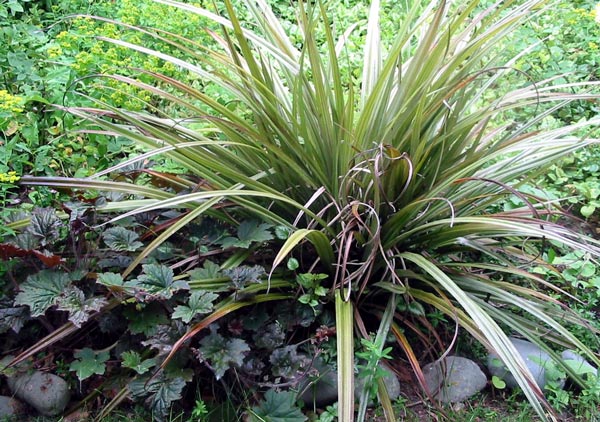 heuchera and astelia
Originally the Astelia was quite a light wine red colour - hence the word 'Ruby' in its name, but the colour soon dulled to a nondescript green. The people who name plants were being a little romantic, I think!
Below is an older picture, taken when the Astelia was darker.
Heuchera and Astelia (Archive)
Just lately this whole garden has been cleared of ground covers. The Heuchera is to be broken up and replanted, and the Ruby Astelia has been groomed (possibly for the first time).