Senecio serpens
I have been in trouble for ages, thinking this beautiful blue succulent was a type of sedum. Not so. It is Senecio serpens, with the pet name blue chalksticks. Cute!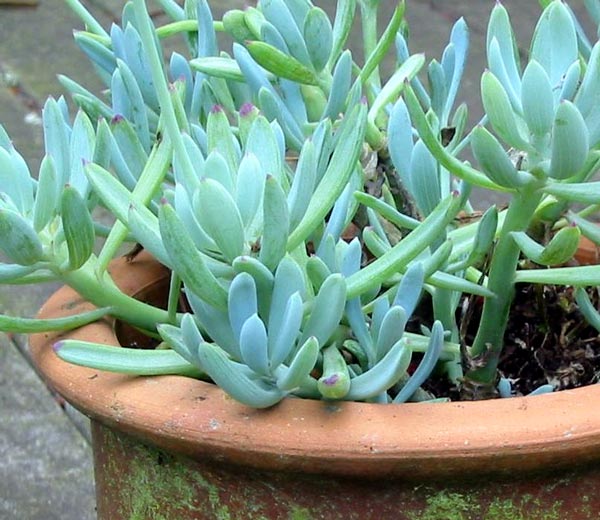 Blue Succulent Senecio serpens
It's an attractive spreading succulent, which comes from South Africa. I'm not sure it would be hardy throughout my frosty winters, though. It's definitely a 'potty' succulent in my garden.