Chocolate Echeveria
This chocolate coloured echeveria lives in a pot on the house decking. The first thing I did when I bought it (in a sale) was divide it up into several separate plants.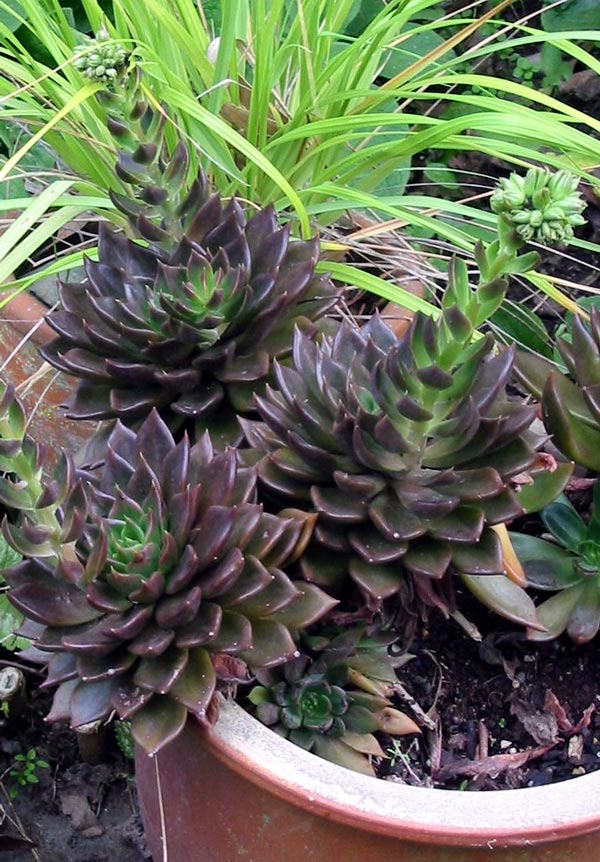 Chocolate Echeveria
It has bright scarlet flowers which appear on tallish stems in late Autumn. The colours are really subtle and beautiful, and I know that the word 'chocolate' was in its name.
I put it in the glass-house over winter - just to be safe.