White Mansize Camellia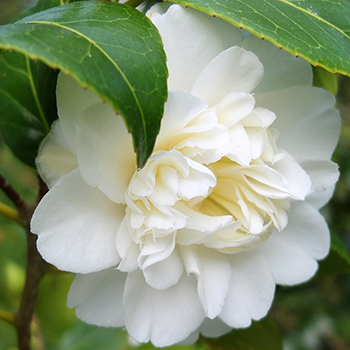 Mansize Camellia
More than twenty years ago I found an old label by a Camellia already planted in my garden. 'Mansize', it said, the oddest of names for the smallish, dainty, pure white flowers that this glossy green shrub produced.
Assuming I've got it right...
Assuming that it is indeed Mansize, let me record its history in my garden. It's never been fed with compost or Camellia food, and it's never been dug up and shifted. It started off planted in the middle of the Driveway Lawn, looking rather silly surrounded by rough grass. I dug a border over to and around it, so it would no longer be lonely.
OK, so Mansize has never really made much of an impact, let alone lived up to its most peculiar name. Trying a Google search, I have unearthed some gossip, thanks to Fitzroy Nurseries of Melbourne, Australia. Allow me to quote from one of their newsletters :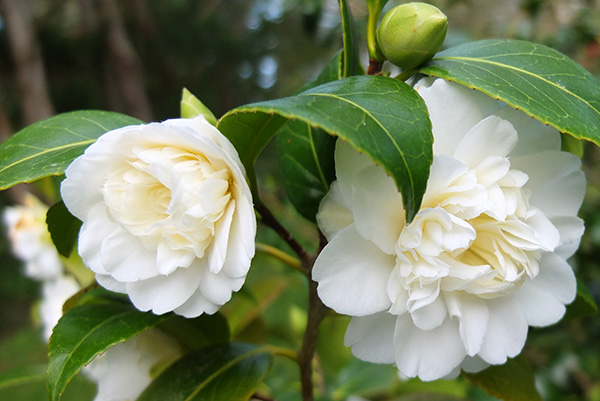 White Camellias
'Apparently this camellia was named by a disgruntled newly divorced (female) camellia breeder. The flower is actually quite insignificant, some would even say small. A good plant for sending a message...'
Hee hee. Couldn't have said it better myself...