Early Days
I only have one very early photograph of the driveway showing the weeping flowering cherries, taken before I'd started digging the first driveway border. There's no garden!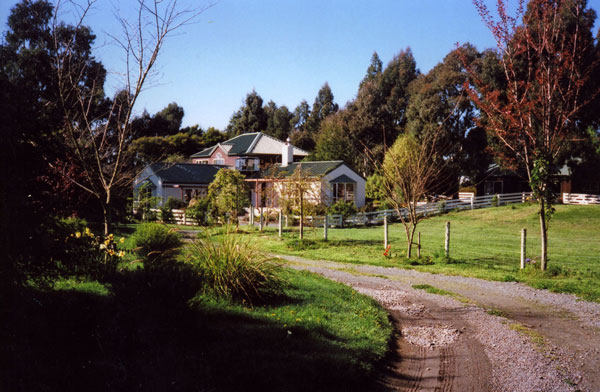 The Driveway - Archives, 1996
It didn't take long for the trees to grow and the first shrubs I planted to bulk out - Choisyas, Corokias, Escallonias, and Hebes. Scatterings of Honesty and Angelica from those early days still pop up now, and Muscari bulbs keep on multiplying.
Down the Driveway - from 2000 to 2009