Follow That Sheep
Walking down the driveway is the Moosey sheep's favourite journey. Once a month they are escorted from the front sheep paddock down to the back sheep paddock. Or vice versa - when you're a sheep, the direction of travel hardly matters. Fresh grass is the incentive.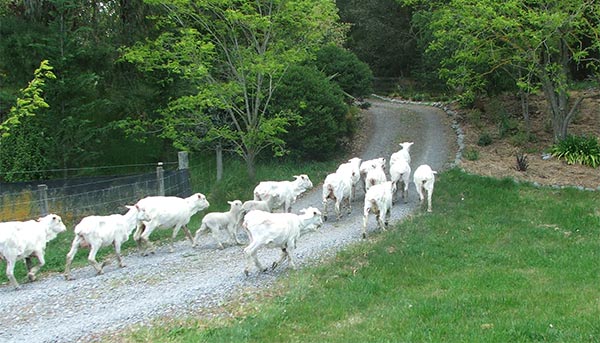 Down the Back We Go...
Above you'll see some of the Moosey merino sheep, all freshly shorn, off down to the back paddock. This is a serious sheep journey - there are trees, and detours, open gates, and even a bridge to safely negotiate.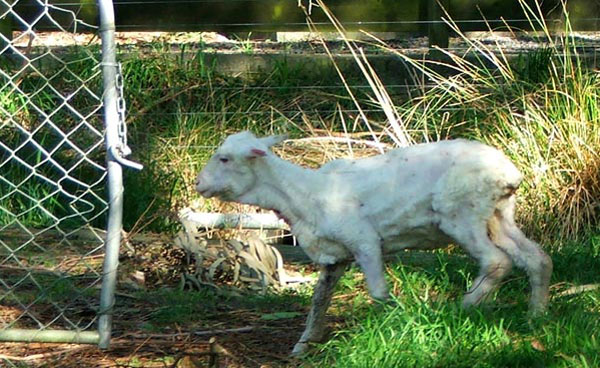 Past the Gate
They've never once been confused at the fork in the driveway and taken the wrong turning...