The Welcome Garden
Welcome to the Moosey Garden! Just before the fork in the driveway you'll see this sign, in front of the Welcome Garden. It's a new development, full of New Zealand native shrubs. And just maybe Rusty the Dog will be sitting here to say hello to you!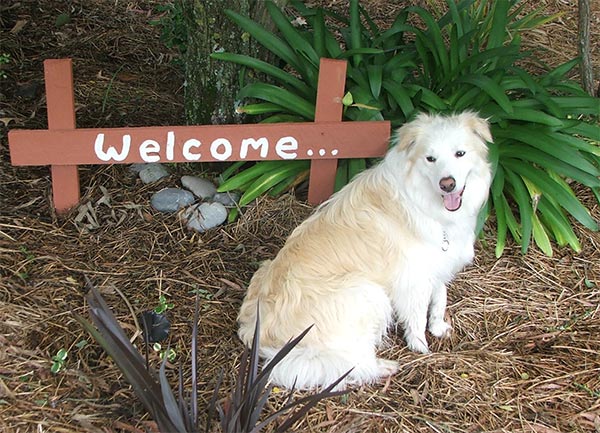 The Welcome Garden
All my friends who have donated me bags and bags of old newspapers will find them here, lying damply underneath a layer of mulch - and hopefully decomposing slowly!
Tough as Old Gardening Boots
This is one garden area which I shouldn't need to weed very often. And the plants have to be as tough as old gardening boots - they're in shade during winter, and the soil gets dried out by the nearby pine and gum trees.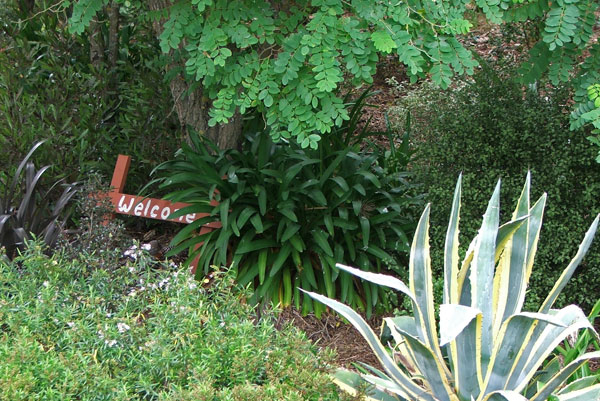 Agapanthus and Agave in the Welcome Garden
I've mass planted clumps of Agapanthus (they were free as long as I was prepared to dig them out) and plonked a huge variegated Agave in the half winer barrel. Foliage comes first in the Welcome Garden.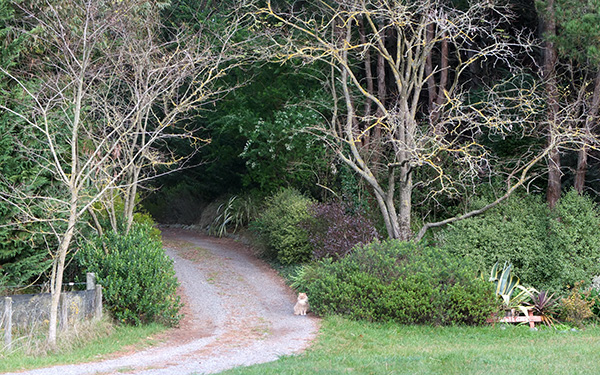 Fluff-Fluff the Cat
Ch-Ch-Changes...
Well, all the plants used to be in shade. In fact they used to get two hours maximum sunshine, and that was in mid-summer. So what's changed? I'm writing this in April 2014. The pine forest immediately over the fence-line has been felled. The trees are gone, and now there's daylight, and sunlight for hours and hours, and space for more plants and trees. I've made a start with Viburnums and Pittosporums, plus daffodils and Agapanthus.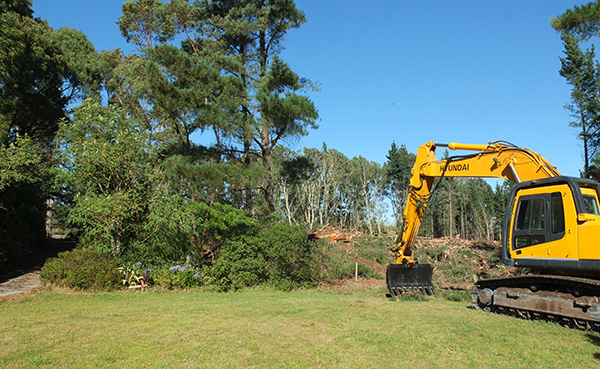 Tree Grabber in the Welcome Garden
The whole area has been opened up - it's most exciting, a work in progress. Watch this space - the Welcome Garden will soon be even more welcome!