Drizzly and drippy...
D for Devour...
Deep breath. First cup of hot tea, English Breakfast. Another drizzly, drippy morning. Not so cold, but unpleasant. A damp, moody, muddy morning. Can I do this? This = shift and spread twenty bags of horse manure into the middle of the Jelly Bean Border, and cover with mulch.
And that's just for starters. I haven't done any gardening for three winter-rainy days. All I've done is pick out seeds to order from the seed catalogue. This is not good enough, and cannot continue. What if I lived and gardened in, for example, the Prairies in Canada, where they have serious snow winters? I'd find that really difficult.
Puddles!
OK, I take the dogs outside in the rain for lots of garden walks. Unusually (for our free-draining soils) some lawn areas are quite boggy, with visible puddles. I'm enjoying the look of the winter garden, though - the first Camellias in flower, and the New Zealand flaxes, enormous and totally out of scale with everything else. Oops.
Lots of Horse Manure
I love my larger, stiff-leafed monster Phormiums. Of course all the roses have been pruned, perennials and ornamental grasses trimmed down, so these Phormiums do dominate. There are - oops - too many of them? I have been busy trimming their dead leaves off for weeks now.
I Love My Winter Phormiums!
So the answer to my question, first paragraph, little voice full of dithery doubts, is - YES! Merino underwear and gardening shorts (am expecting a muddy bottom). Secateurs and gloves. Gumboots. I love my garden, and, after all : 'It's easy. All you need is love - doo doo doo doo doo...'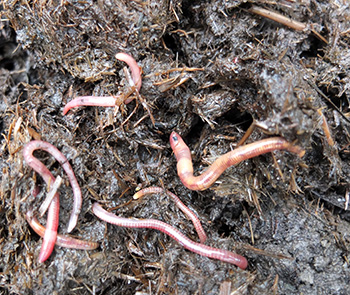 Wormy Manure
Two hours later...
I'm not so muddy that I can't have lunch inside to warm up. I've only spread four bags of manure, but I've cleared up six heavy barrowfuls of ferns and shrub trimmings. Like all my gardening it's a bit 'hit and miss'. I stop and deal to something I see en route to my dumping place behind the pond, then I may (or may not) go back to where I started.
But I'm doing things I haven't done for years - trimming back overgrown Berberis (ouch), pruning the hydrangeas in the Jelly Bean Border (oops), and so on. I've found more roses to prune (this always happens). And, just in time, I stopped myself from treading on the daffodils (leaves just emerging) by he white Daphne. Phew.
Three more hours later...
All the horse manure (which is very wormy) has been spread. Eight more barrow loads of trimmings have been collected and dumped - mainly ferns and old Acanthus stalks, plus dead pieces of the big rose Fruhlingsgold. I meant to cut off the large dead canes but I ran out of 'pleasant time' (it started raining too heavily).
The winter clean-up is easy...
Cleaning up the winter garden is physically really easy. It just takes a long time, and time (in theory) is mine to do with what I choose.
Birthday Garden Gnomes
Now all my muddy clothes are soaking in the tub, and I'm clean, warm, and dry in front of the log burner. We are off soon to a Birthday Buffet meal with our friends. Birthday? Oh yes. Regarding the passing of time, tomorrow Non-Gardening Partner celebrates a rather old sounding birthday. Hee hee. He is getting socks. No party. My equivalent one is in a couple of months. I have already bought myself socks. No party either.