Amazing Autumn
Autumn - you are amazing, as always. It doesn't matter to me if your nights aren't cool enough, or days warm and sunny enough. You're a treasure, and at the moment you're my favourite gardening season (sorry about that, spring and summer).
Peaceful, Purposeful...
Appreciated properly, there's a peaceful, purposeful air about autumn. An autumn gardener wakes up thoughtful, but discipline is needed. First thing in the morning I have to dress for the garden and put on the gardening boots - so there can be no excuses. And I take lots of photographs, trying to catch that special day when the autumn colours are fiery in the sunlight. Tomorrow the leaves could be dead and dropping.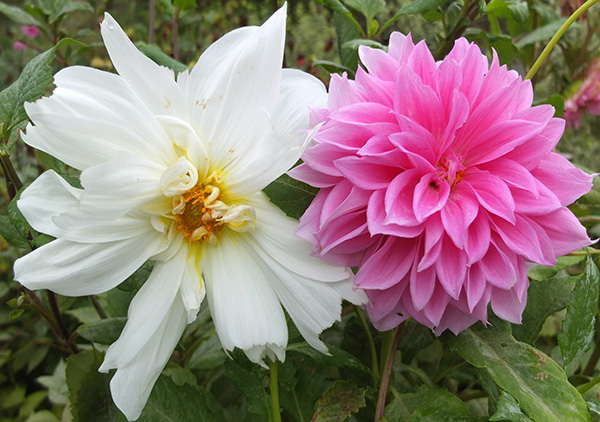 Brave Autumn Dahlias
But autumn is much more than leaves in the big trees turning yellow and red. The lawns and paddocks are turning properly green again. Small shrubs become sunny bushes. And let's hear it for the brave dahlias, hanging on, trying to outwit the first sneaky overnight frost.
So take your time, autumn, be as leisurely as you like, from your subtle first leaf colouring to your bare branches. I'm with you, being vigilant, taking notice (and photographs) all the way. I'm remembering to look up and around, catching the best light, finding the best vantage points. Wet shoes don't matter when there's a brilliantly coloured Dogwood tree to photograph. The displays seem to be better this year, but all the trees are bigger. I knew that!
Just amazing...