London Cordylines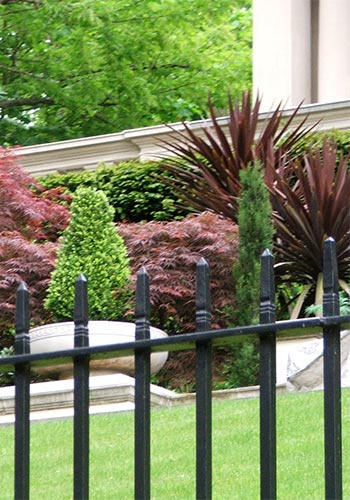 Private Cordylines
The gardening world has been turned upside down. Here in New Zealand stylish gardeners have installed rows of slim Italianate cypresses and little English box hedges.
Over there, London gardeners have gone potty over spiky cordylines!
Cultural Exchanges
Cultural exchanges are very nice, aren't they! But after spotting my fiftieth red cordyline from the top of a normal, work-a-day bus I began to wonder. Can a city have too many of these iconic New Zealand plants?
In order to research the market, I paid a visit to a normal suburban London garden centre in Clapham, accompanied by the web-master. Aargh! There they were, rows and rows of red cordylines, all the same size, just begging to be bought and potted.
Cordylines, Cordylines...
No pink toned weeping hybrid flaxes, nor any dainty wine coloured flaxes either - no skinny striped rusty-orange Libertias. These are New Zealand plants I consider far nicer for a spiky, potty show. And Astelias give lovely green or silver displays. But no - just cordylines, cordylines, cordylines.
Cordylines in Hanging Baskets
Customer Survey
A quick customer survey (that is, surreptitiously peeping into trolleys in the queue) confirmed my bus-top impressions. Every second person had a red cordyline hidden amongst the boxed barbecues, kitset garden seats and striped sun umbrellas. Aargh!
It doesn't seem to matter of you're renting the basement flat of a South London terraced house or living in a Greek pillared mansion at the edge of Regent's Park. You could be running a tourist pub in Windsor, or serving lattes canal-side at Camden. You will want a cordyline - preferably red.
Classless Cordylines?
Red cordylines have definitely broken the British class system barriers. They have become everyman's pot plant, everywoman's hanging basket centerpiece - and every municipal park gardener's bedding feature.
Current English gardening practice requires you have at least one New Zealand cordyline, or cabbage tree - preferably this season's model. More than likely it will be dull red, with fat leaves, though green with red highlights is more subtle, and is gaining in popularity.
Then you can spend many happy gardening hours watching your trunkless juvenile as it tries to reach for the grey London sky. You will enjoy picking up its messy lower leaves, dropped all over the flagstones! Hee hee...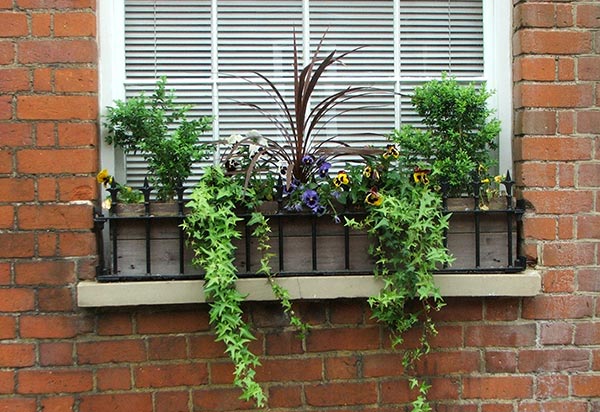 Window Box Cordyline
Red Fountain
The Moosey Garden does grow these plants, both in pots and planted in the garden. An original trio are now over head height, and are flowering spectacularly each spring. The latest trunkless hybrid, brilliantly cherry red and called Red Fountain, was recently purchased and planted in the house border.
Red Star
There is also one called Red Star - with 'narrow ruby red to burgundy sword shaped leaves, terrific in garden or pot.' It looks beautifully coloured in my plant catalogue, and I am tempted.
Web-Master Let Loose in Cordyline Nursery
Both these new varieties are to be recommended to English gardeners. Look out for them at your local nursery! But beware - should you see this smiling chap, run like the British wind! Aargh!