Hampton Court Flower Show Introduction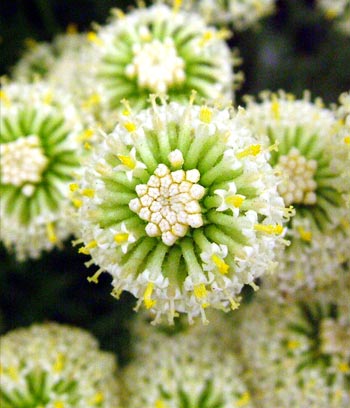 An award-winning flower
The RHS Hampton Court Flower Show celebrated its 15th anniversary this year. The event was blighted with some extreme English weather: wind speeds reaching 70 mph forced the event to close during the second day.
The Mooseys Country Garden UK team, however, were lucky to experience weather more befitting a mid-summer day, so our only worry is that the bright sunshine may have bleached some colour from the photos!
The emphasis at Hampton Court Flower Show was on a great gardening day out, rather than the fantastical garden design excellence of Chelsea. This was underlined both by the ubiquitous wheelbarrows full of purchases and also in the sparse awarding of gold medals: only three Show and Water Garden entries received the highest honour, and not one of the 26 Small Garden entries won gold.
The quality of the floral marquees stole the show, however - 26 of the 150 specialist nurseries won gold medals and inspired many of the wheelbarrows to overflow.
The MCG-UK team were focussed and prepared for our second flower show of the year. Armed with full-day tickets, we donned sensible rucksacks and clothing and head out of the house eager to be at Hampton Court Flower Show as it opened.
There are so many beautiful things to see - many of the plants simply demanded to be photographed. We left the show with TWO THOUSAND high resolution photos, lots of video footage, and a headache from squinting through a view-finder all day.
The Hampton Court Flower Show is much more of a Flower Sale than Chelsea was - a huge commercial enterprise in which most exhibitors had plants for sale throughout the show.
Gabions were a popular feature of many of the show gardens and exhibits at the 2004 Hampton Court Palace Flower Show.
There were thousands of exhibitors and garden designers at the 2004 Hampton Court Palace Flower Show. This list includes just the few we managed to visit on our day.