Lilac Sensation
Canadian Lilac Sensation
In 2009, on a late spring holiday in Ontario, Canada, I very much enjoyed seeing Lilacs in bloom. My favourite, a hybrid called Sensation, was photographed in a private garden near Toronto.
Inspiring Lilacs
All the Lilacs I saw were inspiring - I gathered lots of photographs and wrote down label names in my notebook. As soon as I returned home buying some for my own garden became a high priority.
But I never thought I'd be lucky enough to find 'Sensation' - this was a truly random purchase, found in a nursery I rarely visit. I'm so lucky - New Zealand gardeners can't bring any plant or seed matter back home with them after overseas travel. Now I have a garden memento of that wonderful garden visit.
Every shrubby garden should find space for at least one lilac. Originally the Moosey Garden did have a basic purple variety. I've only just worked out why it disappeared. Gradually the privet rootstock took over, and a year ago the last of the graft failed.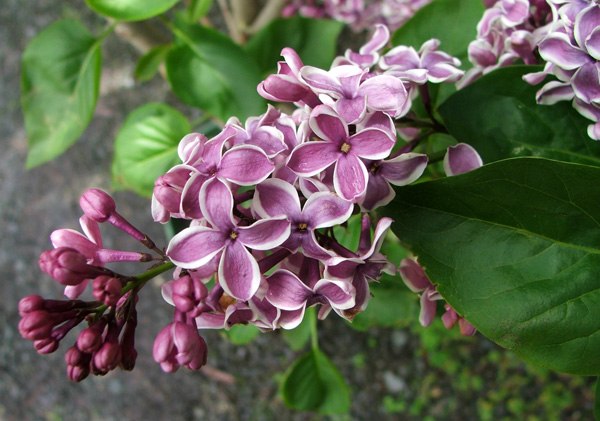 Moosey Lilac Sensation
I hope that Sensation is a worthier replacement. It's a French hybrid with pretty purple flowers edged with white. I've planted this Lilac in the Island Bed where I can see the blooms from the house. It's a permanent (hopefully) memory of my holiday to Ontario. My knowledgeable friend tells me that in Canada Lilacs are 'properly' grafted, unlike in New Zealand where privet is still used as a rootstock. Ha!
RIP 2013
Humph. There's nothing more to say.