Spring Garden Iris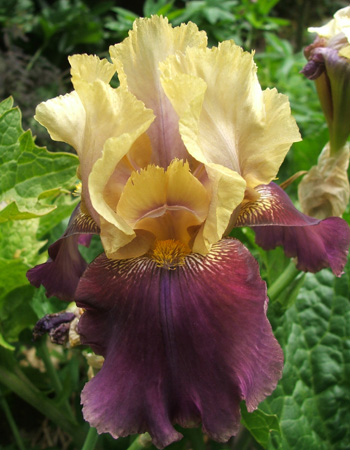 Purple and Caramel Iris
I love irises, and tend to pop them into many of my garden borders. At the back of Middle Garden is a particularly lovely two-tone iris, which grows just in front of the big Crambe perennial.
A Dry, Sunny Spot
This is a very dry spot in the garden, and no watering hose reaches it - even the big irrigation is blocked by trees and shrubs. Bur still everything seems to survive, and the irises thrive here.
There must be just enough good sun to bake the iris rhizomes in the spring soil. Also they're out in the open, on the edge of the garden border.
Bi-Coloured Irises
I enjoy the amazing colour shades of the newer bearded irises, but there's still something very beautiful about some of the more original bi-coloured varieties. I do have others similar to this iris - I suspect they're all very traditional types.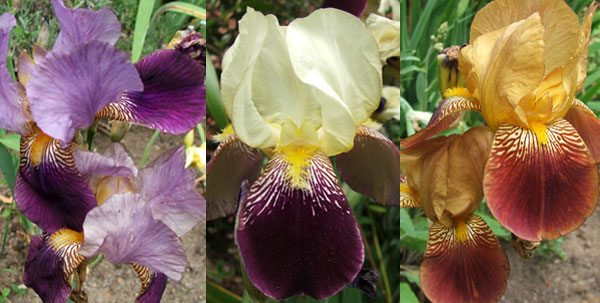 Bi-Coloured Bearded Irises
I love my two-tone bearded irises and I particularly love those 'beards'!