Cape Campbell's Lighthouse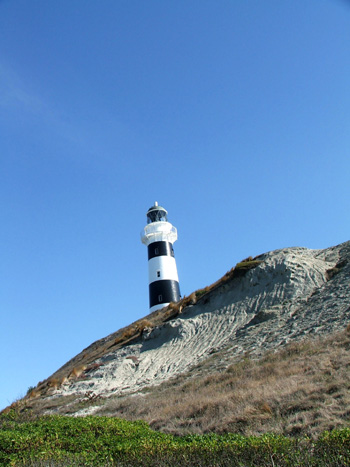 Cape Campbell Lighthouse
The Cape Campbell lighthouse, painted in fat black and white stripes, perches at the end of a finger of land on the East Coast of New Zealand's South Island. It pops scenically into view at the end of the second hiking day on the Cape Campbell Walkway.
Magical and Romantic
For me lighthouses have always been magical, romantic places - it was one of my childhood dreams to live in one. So there was much anticipation strolling along the flat beach track, waiting for the top of the lighthouse to come into view.
Our second night's accommodation was to be in one of the small baches on the shoreline below. A bach is a New Zealand 'down-market' holiday home, cottage-sized, comfortable and traditionally slightly rustic. The bach we chose had been remodelled from an old jailhouse.
We hardy walkers had promised ourselves an appropriate dinner-time treat - a bottle of Cape Campbell red wine, which would be stocked in the house pantry. There were even thoughts of a pre-dinner swim in the sea. Brr... The New Zealand sea, in autumn - without a wetsuit?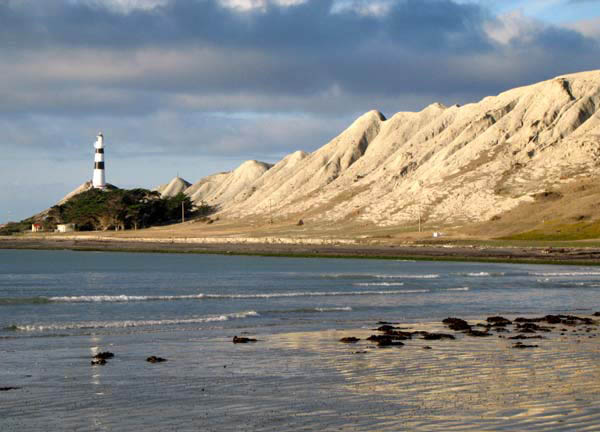 Lighthouse and Beach
On our third day we climbed up the cliffs to scramble north along the coastline, always looking back to see how much the lighthouse had down-sized. We said goodbye when it was a tiny blurry stub and turned inland.
A Lighthouse Garden?
I guess I don't want to live in a lighthouse any more - it's not the best place for me to try and have a garden. But I've promised to order myself a carton of Cape Campbell red wine - perfect for those cold winter nights when I'll be walking again in my dreams!
The Road to the Lighthouse
Lighthouse Facts
There's been a lighthouse here since 1870. The current Cape Campbell lighthouse was lit in 1905. It's unmanned (unpersonned?) but still in operation, and light beams flash every fifteen seconds throughout the night.
Model Lighthouses
The lighthouse stands 73 feet above a mudstone ridge. It warns of the dangerous Pacific Ocean reefs along the Marlborough coastline.