Climbing Cecile Brunner Rose
Every summer the beautiful climbing rose Cecile Brunner covers (or smothers) a fence and two cherry trees in the Driveway Garden with its delicate pale pink flowers.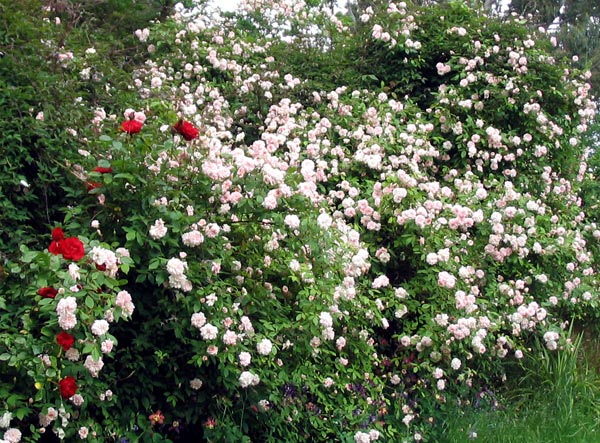 Climbing Cecile Brunner
This rose has masses of small pointy buds, which open quickly to pale silvery pink miniature blooms. I know this rose is often used for buttonholes, as its flowers are so perfectly formed and the colour so delicate. And there are no thorns to attack the mower of lawns as he passes underneath.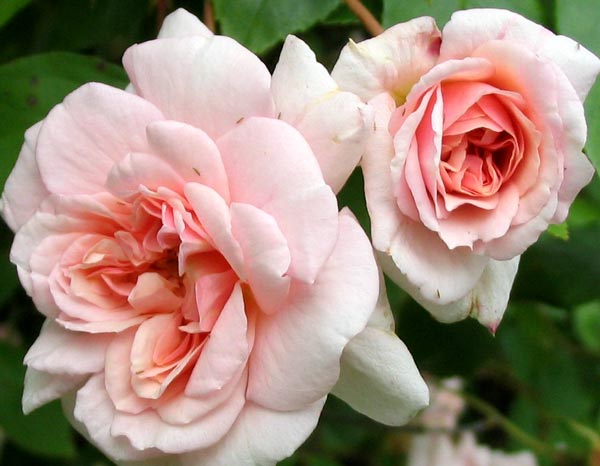 Cecile Brunner Flower
My big book of roses has three pictures and a whole column of writing devoted to Cecile Brunner. Apparently this rose will grow to 'fantastic heights'. Oops...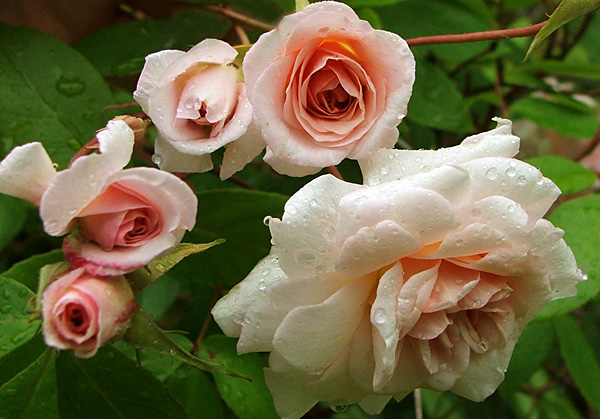 Cecile Brunner Roses