Constance Spry Rose
I think of Constance Spry as the mother of all English roses - these were introduced to the rose world by Englishman David Austin. I have one Constance Spry which sprawls over the fence behind the Septic Tank Garden.
I grow a lot of David Austin English roses in the Moosey Garden, and Constance Spry appealed to me because of her historical significance. My big rose book agrees - saying she was 'the very first of her kind'.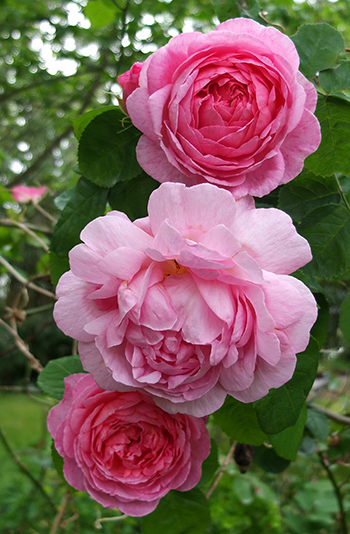 Constance Spry Roses
Pink Flowers
This rose has large mid-pink double flowers, and expansively throws out long canes to sprawl over everything nearby. Thankfully I planted my Constance Spry on a fence-line, and have tried to train her along it.
Constance Spry is once flowering, since it is a cross between a Modern Cluster-flowered rose and an Old Garden Gallica (I got that from my big rose book, too). I love it.
She couldn't possibly be grown on her own, even if a rose support was provided. She needs to sprawl and drape herself over, up, and down other plants. The rose's flower-heads are really heavy and tend to hang down. They are a beautiful pink colour and quite large.
I'm pleased with the planting scheme in the pond-side border below Constance Spry - the red weeping Maple and wine coloured flax fit perfectly with the pink rose colour. I've also moved in some surplus hostas (you can't go wrong with hostas!). Roses look rather gorgeous when accompanied by foliage plants.
Yet another Maple with pink variegated leaves (it's variety name is 'Shirazz') grows to one side, and the repeat flowering pink Sparieshoop rose provides rose-competition in the ornamental tree nearby.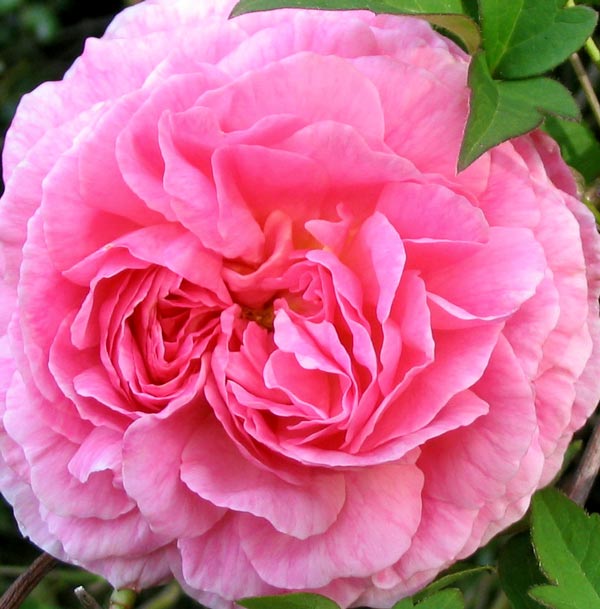 Constance Spry