NZ Gardener Rose
New Zealand Gardener Rose
To celebrate seventy years of the popular NZ Gardener magazine, a rose by the same name has recently been introduced. I was given one as a gift, and planted it in the Hump's Rose Garden.
Bred specially for me?
I can identify with the name of this pretty pink floribunda. Sometimes I even imagine that it was bred specially for me - I am, after all, a New Zealand Gardener. But I'm happy to share it with others!
Old-fashioned form...
The NZ Gardner rose has an old-fashioned form, and the pink is so pretty. In some lights I can see shades of apricot, as you'll see in my photographs.
Lots of flowers
My shrub produces lots of flowers - the stems become extremely heavy with flowers and get weighed down a bit. Oh well. Then I just pick them for the house vases, though each day some of the lightly fragrant petals fall off.
Being rose-mad, I'd much rather have the rose. But the magazine is popular, and I've enjoyed subscribing in the past. Thanks, NZ Gardener.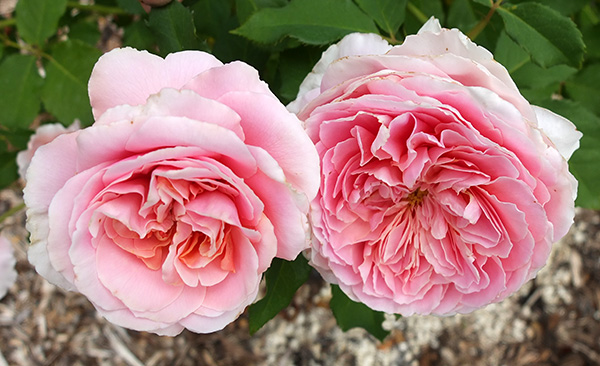 New Zealand Gardener Roses