Special Gift Rose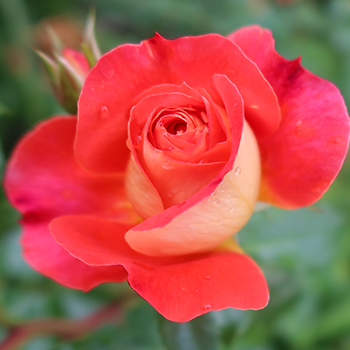 Special Gift Rose
Special Gift is a glowing orange red rose which I was given as a present from my jazz choir a few years ago. The buds are so pretty, beautifully bi-coloured red and yellow.
South Pacific Nurseries
The only nursery that appears to stock this rose is South Pacific Nurseries in Christchurch, New Zealand, so I'm assuming they might have bred it. There are no other Google entries (mine will be the second such, since I am featuring it on this rose page). And the nursery catalogue says nothing about its parentage.
In my garden this rose can be a bit floppy, and stems heavy with blooms have a tendency to face-plant. The beautiful pointy buds are possibly its best feature. Hope you enjoy the pictures. If you don't live in New Zealand, they may be all you'll be able to enjoy!