Fruhlingsgold Rose
The late spring flowering rose Fruhlingsgold is delicately fragrant, and its scent always surprises me. It is a big tree climbing rose, needing a lot of space to stretch out in.
Fruhlingsgold Flowers
My Fruhlingsgold rose is on the edge of the Apple Tree Garden. It is semi self-supporting - a few seasons ago the old apricot tree it used to lean on split in two. As a result of this garden accident I had to prune the rose back - no problem!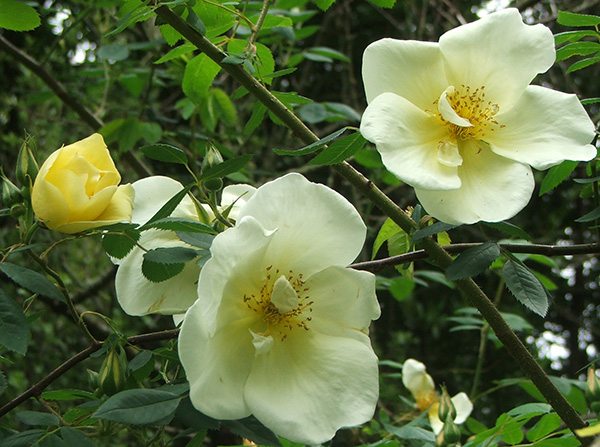 Fruhlingsgold Rose
Fruhlingsgold is really a once-flowering rose, though I have noticed a few blooms in autumn. It is bred by Kordes and is a rose-sister to Fruhlingsmorgen. Both roses suddenly appear in beautiful full flower in late spring, and I love them. They both need space to show their single blooms to best advantage though - lovers of patio roses take heed!