Behind the Glasshouse
In the winter months my glasshouse gets lots of sun, and I've set up some shelving behind it for my hardy nursery plants (and for sun-seeking cats). Later in spring, trays of seedlings will come out here to harden off.
Pots of Green Carex Grasses
I'll often find a cat lolling on the high benches in the glass-house, often squashing precious things. Aargh! Much better of they sit behind the glasshouse on my outdoor table. If a plant is tough enough to be here in winter then it's tough enough to cope with a large tabby cat.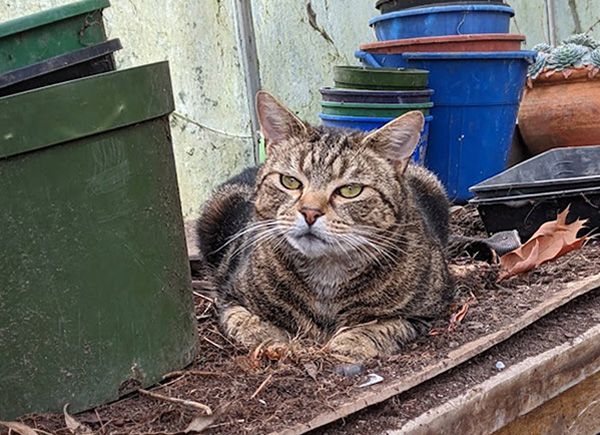 Fred Behind the Glasshouse
Here's one of the Fred cats enjoying this sunny winter spot, surrounded by pots.