Aeonium
A gorgeous dark coloured Aeonium was one of my original container treasures, proudly purchased it from a mail order nursery. I broke the original plant into pieces and replanted the bits into a new blue pot.
Aeoniums
I know many gardeners who grow this stylishly in the garden, but here at Mooseys the winter frosts weren't to be trusted. So this lovely was put in a pot for its own good, to be moved into the glasshouse in late Autumn.
Oops...
One year I forgot. And that just had to be the winter with a succession of hard frosts. Oops.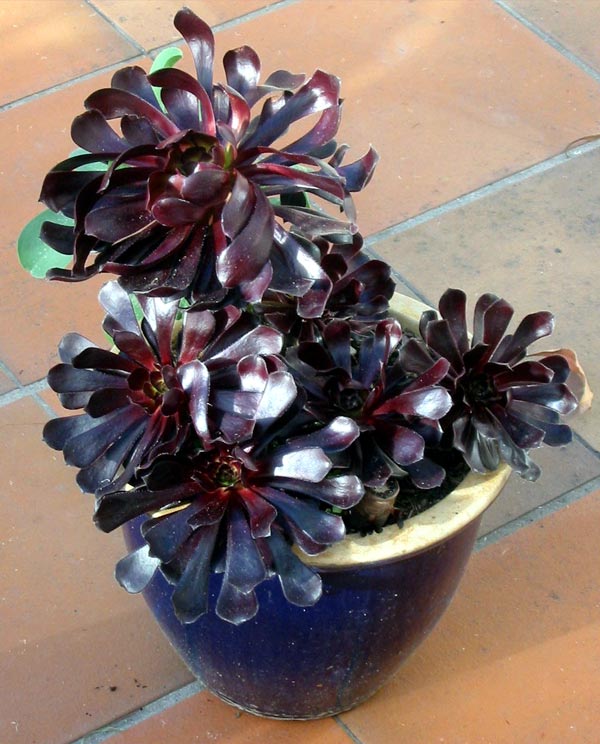 My First Aeonium
Then in a stroke of good fortune I won an online auction to dig out an Aloe polyphylla. There was a tall, dark, and handsome Aeonium there alongside - would I like it? Yes please! It was popped straight into a pot.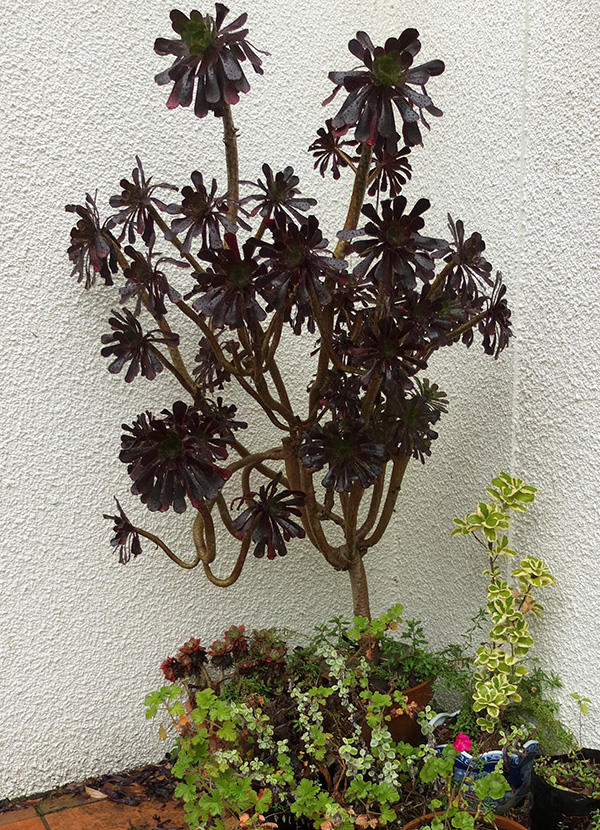 Aeonium in Pot
And it's wintering over on the patio, but tucked right in the corner for shelter. And I've promised it some frost cloth if the weather gets too extreme. Cross fingers!