Birdbath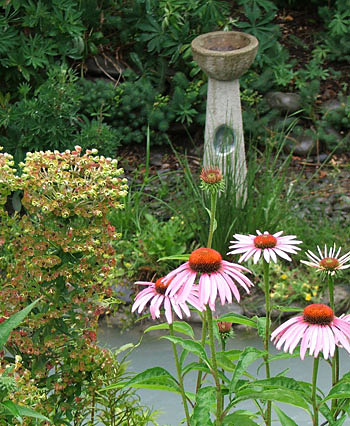 Birdbath by the Water
Birdbaths in my garden are not very relaxing places for the birds. They have to be more ornamental than functional, with a number of rather athletic cats in residence.
I am not including Tiger, the current senior cat, in this classification. She rarely ventures out into the garden, and certainly not over to the water race, where this birdbath has been placed. The other cats range far and wide through the gardens. They are very well-fed, but the thrill of the hunt and chase (and feathers in the mouth) is never far from the feline mind.
Thankfully Birdless...
My (thankfully birdless) birdbath was a present from Son the Younger of Moosey. He also chose its garden location - on the Dog-Path Garden's water-side stone path, between the variegated Arundo and the big bronze Phormium. It's a slimline solid structure with an inlaid paua shell as decoration, and I love it, particularly as it remains birdless. Phew...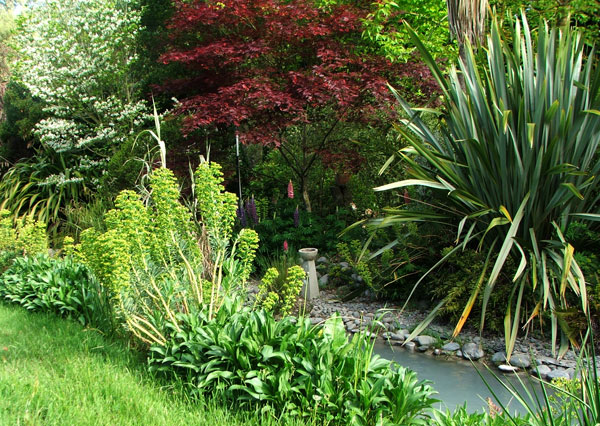 Birdbath in the Dog-Path Garden
Both birdbath photographs have been taken from the other side (the house side) of the water race. The water constantly flows along the race, an irrigation canal fed from the nearby Waimakariri River.