Cat On A Lawnmower
Sifter the big tabby cat would pose for the camera whenever required to, so many of my early garden photographs feature him. Here he is sitting on the lawnmower keeping the seat warm.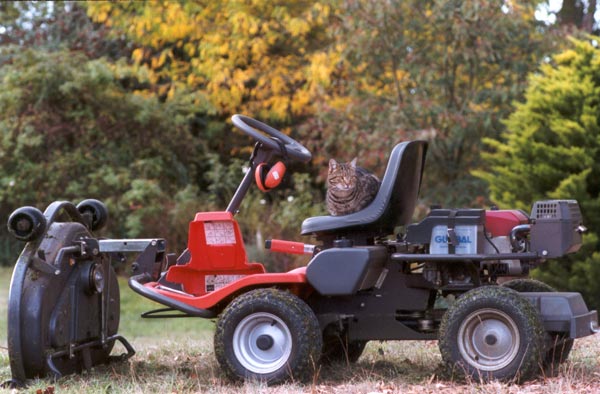 lawn mower cat
This was our first ride-on lawnmower, and it wasn't quite suitable for the lumpy Frisbee Lawn. And as for Sifter the cat? Shortly after posing so charmingly for this picture he went AWOL. Now only his legend lives on - and the Frisbee Lawn has its own tractor mower.
A Bit Bored?
In the next photograph Sifter is posing for the camera on the horse hitching rail by the Stables. He looks a bit bored, if cats can be bored. Sifter now belongs to the Moosey Animal Archives...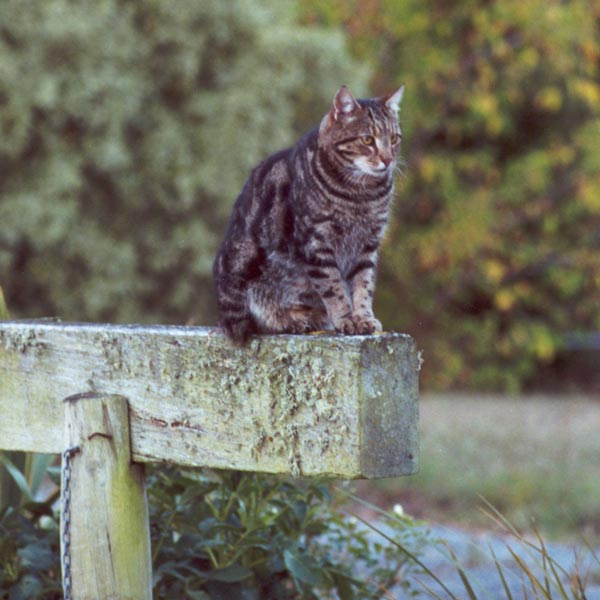 sifter
Sifter! You were such a beautiful poser! Where are you now? The life and times of Sifter the cat did take rather an odd turn...