A new camera
I love the timeless summer days between Christmas Day and the New Year. The fridge is full of food. I love doing my garden. And most of all - Non-Gardening Partner is home on holiday. Yippee! Man-power to harness, man-muscle to utilise, a man-mind to organise.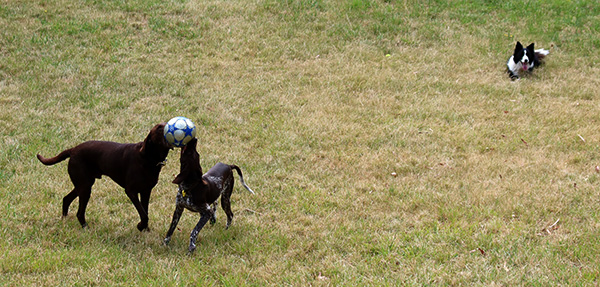 Boxing Day Dogs
So far so good. He's brought mulch in the tractor bucket to my new garden, where I've been spreading horse manure. I have to cover it quickly, before squillions of blackbirds and thrushes arrive to pick out the worms. Not fair! He has also been a friendly, chatty chauffueur. He's come with me to morning tea with my friends (a bit boring} and driven me cross country to return overdue library books.
A new camera...
NGP has bought me a Christmas present - a new camera. Yippee again! My old Fuji has been around the block a few times - left hanging in trees all day, or hidden in long grass to enjoy an overnight drenching. I am amazed that it still goes. It occurs to me that I now have two cameras to lose in the garden. Oops. I didn't say that.
On Boxing Day family and dogs came for lunch. We all had the grooviest time, and my new camera did the business. The dogs roared around, the children explored the water race with an adult each, and the cats stayed discretely out of sight.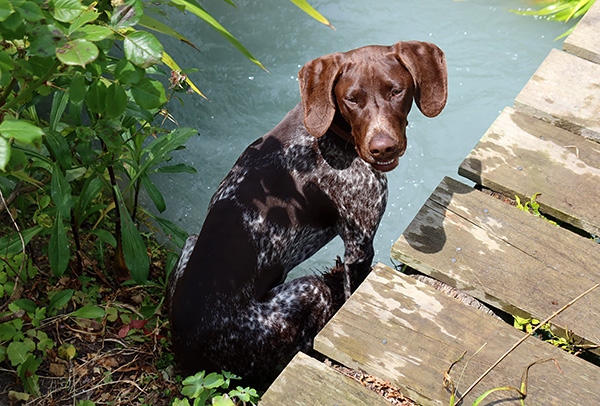 Frida by the Water Race
Then as suddenly ad they all came, everyone went home. Time to be peaceful again in my garden! I did some serious dead-heading and listened to the cricket. I took more photographs of flowers - dahlias, daylilies, lychnis... My garden is very colourful at the moment, thanks a lot to all the new dahlias my friend donated me.
RIP Kaya
Some sad news regarding Kaya the black cat, who lived here with us on two separate occasions - a survivor of earthquakes and mean Moosey cats. She passed away peacefully at her house by the sea on Christmas night. Rest in peace, Black Beauty Kaya.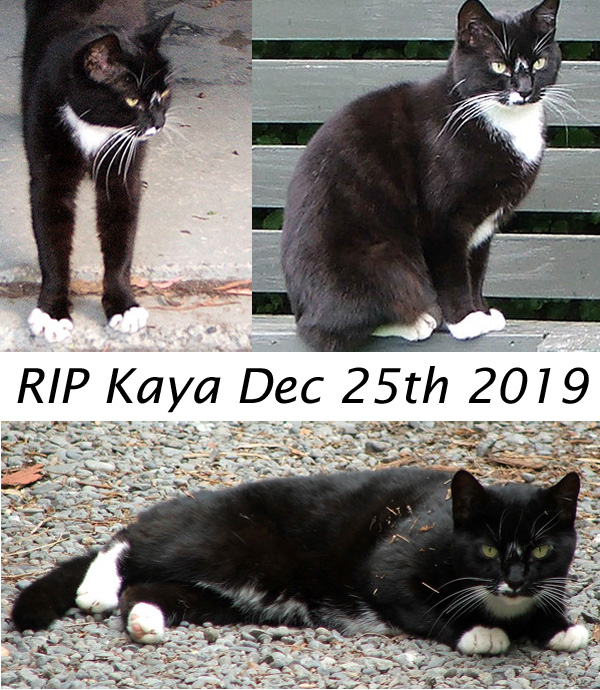 Kaya the Cat