New Zealand Gardens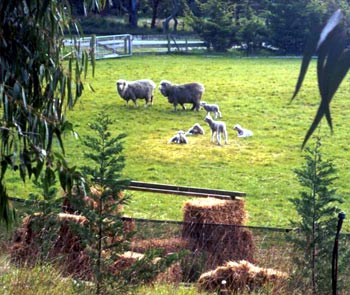 A Land of Sheep...
New Zealand is blessed with a temperate climate, and a population who generally have the space to enjoy gardening. There are many gardens open for visits throughout the two islands, and many others who have websites to visit.
So whether you are interested in visiting country gardens or town gardens, South Pacific themed gardens or English cottage gardens, it won't be hard to find such a place to visit in New Zealand. Some NZ gardens could (by the look of their plantings) be anywhere in the world, while others are deeply rooted in Aotearoa, the Land of the Long White Cloud.
Some of the following gardens are open to the public, and others may have nurseries on site.
NZ Gardens and Gardening Resources
Maple Glen

Maple Glen is a 25 acre private garden in southern New Zealand.

Flaxmere

A large country garden set in the foothills of Canterbury, New Zealand.

New Zealand Ministry of Agriculture and Forestry

Information on plants in New Zealand, including importing and exporting.