Iris Flower Gallery
My big bearded irises have put on a spectacular show this year - well, most of them have! They've popped up here, they've popped up there, planted in dozens of different garden places.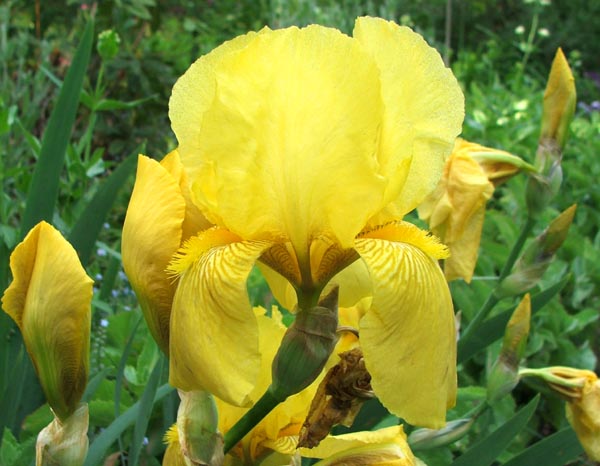 Yellow Iris
In the Beginning
I now have quite a collection of different big bearded irises. But I started with only two types - a pale creamy white and a warm yellow, both anonymous. I'd never grown irises before, and wondered if they'd survive my winter frosts.
Purple and White Iris
I know I covered them with far too much soil and mulch. I'm lucky they didn't rot away before that first summer flowering.
Assorted Blues and Purples
A few years later I ordered a colour lucky dip of big bearded irises from a mail order nursery. I must have ticked the 'assorted blues and purples' box. They all went into the potager, which I was sneakily reclaiming as a roses and perennials garden.
Light Blue Iris
Before I retired from work the 'iris month' (starting in late October) was my busiest time. So I'd often miss the irises in bloom, as well as those planted in silly shady spots which weren't flowering.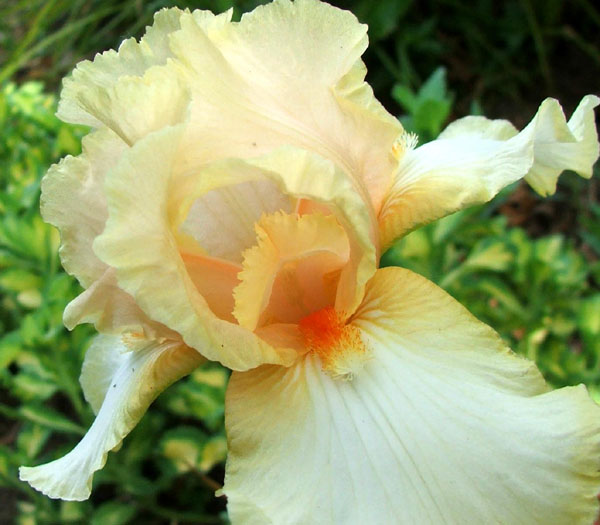 Apricot Iris
But good gardeners learn! And so I learnt to divide and replant. Sometimes I chose the wrong season, and there were no flowers to enjoy the following year.
Generous and Forgiving
Iris roots are easy to bring home as mementos of visits to gardens with nurseries. My friends and I now share our favourite colours with each other. Irises grow generously, and forgive their new owners if it takes a little extra time to get replanted!
Maroon iris
It's the iris flowering season again and I'm taking stock of the varieties of big bearded irises I now have. It's a strictly colour-only catalogue - no names are possible!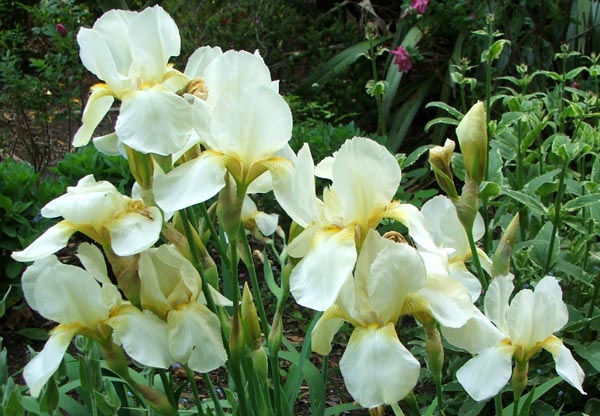 Original White Irises
They're all big, I think they're all bearded, and they're definitely beautifully anonymous.