Colourbreak Rose
Every now and then a new rose appears whose colour is just that little bit exciting - and different. This is certainly the case with the tawny rusty red rose Colourbreak.
Colourbreak Rose
It's actually hard to capture the colour of the rose Colourbreak in a photograph. I love the brownish tones which mix in with the red. I grow two Colourbreaks in the garden by the water race, near to some red and brown toned flaxes. There is also a fair bit of yellow-green nearby, and the colour effect is just stunning. What incredible design skill!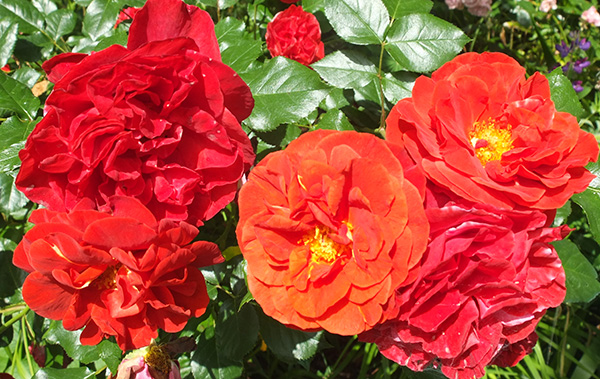 Colourbreak Roses
Oops - actually the whole planting scheme was a happy tonal accident! And my Colourbreak roses were five dollar specials. What bargains!
Colourbreak Roses