Raubritter Rose
Raubritter is a beautifully cupped old-fashioned pink rose, which I first saw growing at Lyddington (a garden filled with old roses in rural Canterbury, New Zealand).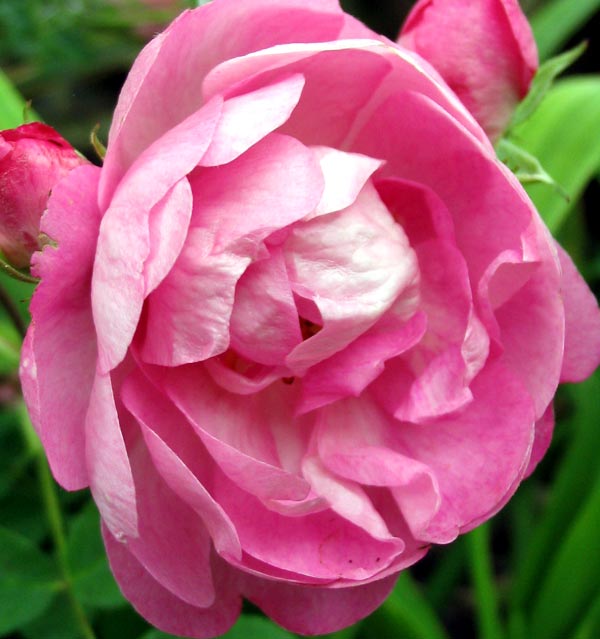 Raubritter Rose Close-Up
I don't grow many old-fashioned roses. As a novice rose 'collector' the David Austin English roses first appealed to me - they seemed to have the instant old-fashioned look, and promised repeat flowering and an easy-care nurturing programme. So I've cheated, and the real old roses I grow have arrived more by accident than by design.
Raubritter was different, though - the flowers were such a beautiful pink, and I loved its sprawling form. So when I found one in a bare root rose sale I was most excited. A must have! It grows 'up' - well, almost up - the variegated Elm tree near my glass-house.