Sparrieshoop Rose
I have two Sparrieshoop roses - the well known single pink, and a single white. They both climb in and over the Pittosporum trees in the Septic Tank Garden.
I love single roses...
I love single roses - they have such beautiful simplicity, and are a great foil to the blousy multi-petalled varieties I also grow.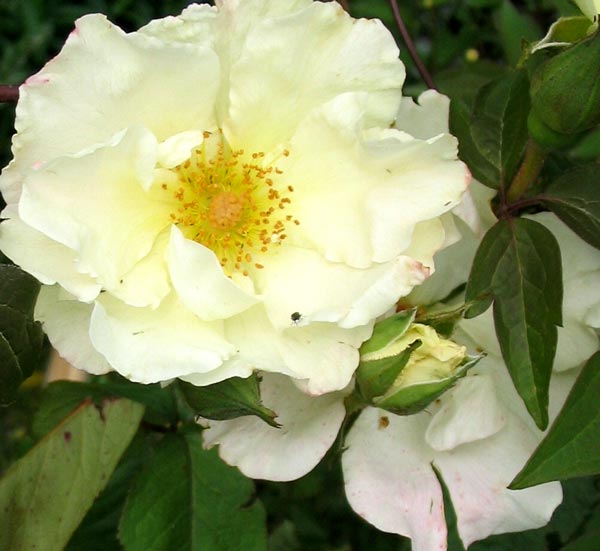 Sparrieshoop White
On checking my rose book I've discovered that Sparrieshoop is bred by Kordes in Germany, and is the name of the village where they have their rose nursery - I'd love to go and visit! I grow two other Kordes roses - Fruhlingsmorgen and Fruhlingsgold. Unlike those two, Sparrieshoop is repeat flowering.
Sparrieshoop Pink
Apparently Sparrieshoop roses have been beautifying gardens for the last forty years. My two in the unfortunately named Septic Tank Garden have done their best for me, but alas - they are no more. And I'm not sure how and when that happened.