Yellow Iris
In late October and November the irises in the Moosey garden delight with their huge flowers. Strangely there are few photographs of these beautiful plants - until now that is...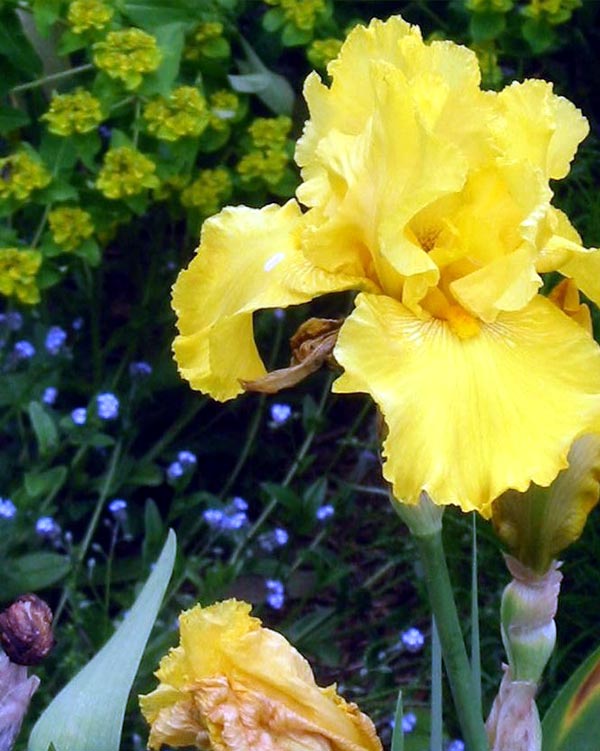 Yellow Bearded Irises
A Mixed Bag of Irises
Several years ago I did the decent thing and bought from a mail order catalogue a 'selection' of mixed irises. In they went around the garden, to become quickly forgotten. Early last summer, however, they were impossible to ignore any longer.
The yellow iris pictured in this photograph found its way to the Stables Garden, and has the ridiculously yellow Euphorbia Polychroma for good company. It has started flowering really well in this hot dry border.
Yellow Irises by the Frisbee Fence
More yellow irises live and flower on the edge of the Frisbee Lawn itself - again, the aspect is hot, dry, and sunny. I enjoy seeing the yellow colour, coming as it does not long after the yellow daffodils have flowered.
Update...
There's been a puzzling lack of blooms in the last few years. What to do? Divide and replant? I'll have to sort out something - these beautiful flowers are too good to go without.