A moochy, lazy gardener...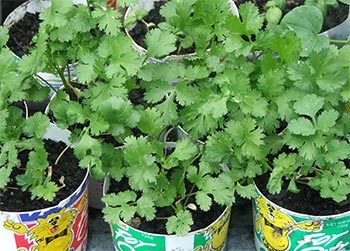 Seedlings Waiting to be Planted
Lacks self discipline and the ability to remain focused - this sounds like an end-of year school report! It describes the Moosey Head Gardener, who has fallen into a moochy, lazy mood.
Gardener Needed
The garden is full of non-trimmed edges, non-weeded borders, and non-pruned shrubs. The vegetable garden is a disgrace. Rose canes are flopping down, and the driveway and paths are littered with weeds and old plastic pots. My coriander and basil seedlings need planting out somewhere. Lacks self discipline? This garden lacks a gardener!
Tuesday 12th December
This morning I've already been bicycling with Rusty the dog, discussing the meaning of life with him - well, trying to. Weeds grow just as much as beautiful plants do. One could try and remove the unhappy things from the garden (or from life) by grabbing a chemical spray. But the power and satisfaction gained would be short-lived.
Merry Christmas Rusty
Life and the Garden
Life and the garden are the same - one has to accept the bad and sad things as well as the good and happy. I also mentioned the emotional sine curve of gardening (and life) - for every crest there is a trough... Rusty the Dog, of course, knows nothing of sadness - or sine curves. He thinks life is always wonderful (even when he's being told off sternly). Thus any deep and meaningful communication with him is rather one-sided. But he does cheer me up!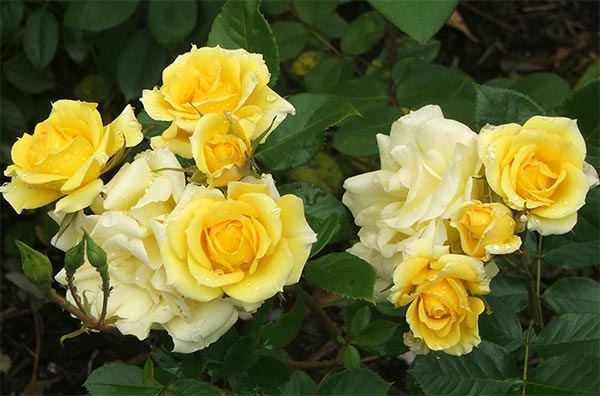 Yellow Patio Rose
Today I am going to do a new task every hour. I am not allowed to moan, either out loud, or to any nearby human. Negative, grumpy, or sad comments are only to be directed to the dog. Rusty - I love you!
Lunchtime, after Weeding Therapy...
Odd! I have been weeding for two hours and am feeling so much better! Weeding therapy? I wonder. Hmm... How about a sign at the gate, which reads as follows:
Need cheering up? Feeling as blue as a droopy delphinium? Try WEEDING THERAPY! Ten minutes scratching in the dirt talking to the dog will give hours of relief. Apply within...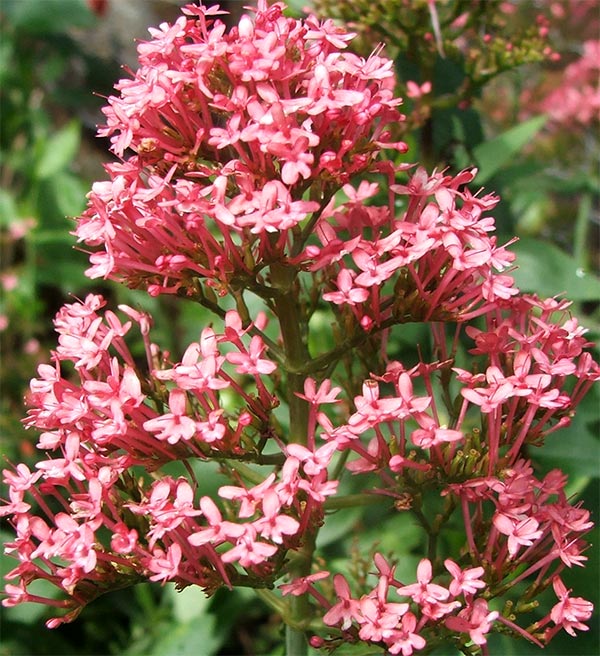 Pink Valerian
Hee hee. Now, back to my lunch break. The hoses are on, and I'm being thoughtful, watering the Canna lilies by the house. My cricket friend has given me an old concrete birdbath. After lunch I'll install it in the tussock garden by the hen house, so that all the birds I'm feeding can enjoy a cool wriggle. Then I'm off to buy some subtle turquoise paint for the new wooden garden seats, and to change my library books for some new cheerful Christmas holiday reads.
Wednesday 13th December
FF and B-Puss :

It's time for those official cat portraits, and the official Welcome-to-the-Moosey-Website pages.
I've just been trying to take some serious cat and dog photographs. The two youngest gardening cats, Fluff-Fluff and Beige Puss, are one year old. I never try and pose my cats, so if they are not in the mood my resulting images are fuzzy and blurry-furry! And more often that not my photographs are of cats walking out of frame towards me!
Oops. What else have I done today? I picked some Compassion roses. And I ended the day with the back seat of my car absolutely full of donated newspaper. I should never run out again! Go the Welcome Garden with its serious mulching programme.