Winter sun...
Good morning, frost, dogs, and sun, peeping shyly over the hedge. What a nonsense! It's me doing the shy peeping, waiting for a stream of golden light to flood through the house windows.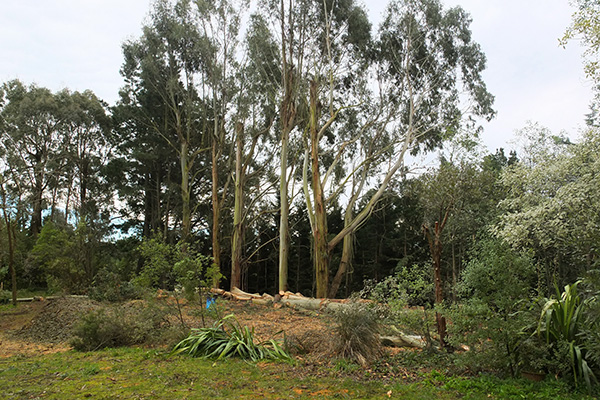 The Last Gum Trees in The Hump
This is a new experience - some huge trees (the original shelter belt) which were blocking the winter sun have been felled. The tree men will be returning soon to finish the job. Winter sun in my house! Yeay! But oops! Windows now desperately need cleaning - I never used to notice that. My friends tell me to 'get a man' to clean them. Ha! I'm thinking Non-Gardening Partner...
Red Camellia
A lovely morning...
It's a typically lovely winter's morning. Tiger the cat is exposing her tummy to the log burner (it's going), while lazily checking the birdies outside as they flutter over their bird feeders. Two dogs are slumped in their chairs waiting patiently for some action. Or, possibly, for some breakfast. Or both...
Later...
Today I have been gardening. I've been alternating rose prunings with pine tree mess from The Hump, and have piled the bonfire high. The dogs have been happy following me around. Hurray for 'the stick' which keeps their dog-brains totally occupied for hours. Sometimes I wish that people were so easily fooled...
Thursday 26th July
Hee hee. A huge package full of seeds has arrived in the post. Yeay! Seed packets to look through, lay out on the table in lines, grinning and imagining all the colourful flowers and vegetables (already blooming, crops ready for picking). Mind gardening is so easy!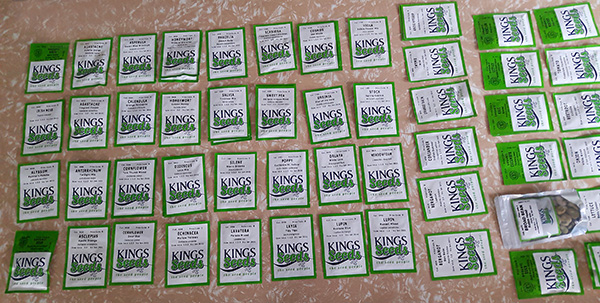 Seeds 2018
All I've done in the garden has been the bonfire - five hours of carting and burning. It is not very creative, and does not inspire much grinning and imagining (see above). But one (namely, me) has to do this in winter. A large country garden full of Eucaluptus trees and Cordylines equals large amount of mess to burn. A large number of roses equals loads of prunings to burn. QED.
Spikes - Phormiums, Cordylines, and a Day Lily.
Thank you, dear garden, for the Camellias, and for the first flowering cool pink Azalea - AKA rhododendron? It's an original shrub, already planted when we first arrived.
Pink Azalea
And thanks, sun for being up there, my most loyal winter gardening friend. I'm thrilled that there is so much more of you than before... Please stay!