Thinking...
Pink Blossom
Have been working hard in my spring garden. And thinking hard, too, about the things that I look forward to at the end of a good gardening day. Having clean hair - that's OK, I reckon. Food - that's either sensible, or greedy, depending on the quality and quantity. Going on Youtube trains in Norway. Hee hee. That's lovely and dreamy.
Bed-time!
And then, of course, there's bed-time, with a good book to read and Minimus my cottage cat to talk to. That well and truly defines my age, oops...
Sunday 22nd September
Again, I've worked hard all day - another 'bitzer' day. I've spread manure and mulch in the new Pond Paddock Garden. I've watered the new rose garden. I've weeded around the pond. I've raked leaves and dead moss out of the pond paddock. I've collected five barrowfuls of hedge trimmings for the bonfire. I've trimmed the edges of the nearby gardens. It's all been superbly productive, but I haven't finished anything properly. I don't care!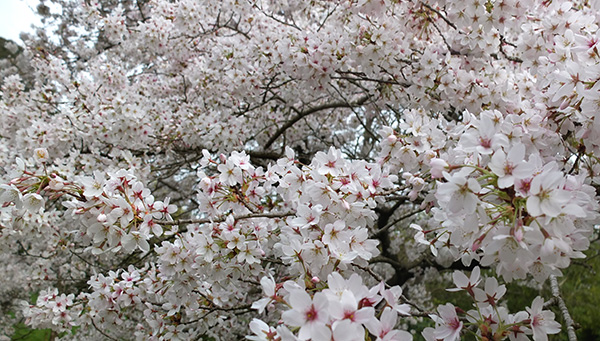 Blossom
Right. Time to shower, wash my hair, put on clean clothes, and go out for hamburgers with Non-Gardening Partner. While he is stuck in the car I will talk to him about lawn maintenance - he's going to love this! I want him to promise to do the spring lawn seed sowing...
Tuesday 24th September
Woke up in the middle of an awfully emotional dream this morning, feeling so sad. Have also been worrying about a new lamb I've been trying to rescue. Mustn't let this beautiful spring day turn into a sludge of sadness. One does ones best to make things right. Sorry, little lamb, I can't do any more.
I haven't been able to spend a lot of time in the garden today. I wish I could have - getting grubby would have cheered me up. But I've done some weeding, gone for lots of dog walks around the orchard, and taken photographs of new spring blossom and shrubs. And the beautiful big pink rhododendron, which has - surprise, surprise - got even bigger! So tall! I love it.
Later...
Have just buried the lamb. I'm OK now. Tomorrow is another day, and the garden grows on. I love my garden. I love my cats and my dogs. I love the bees and the birds (note that this is carefully ordered). I will work really hard tomorrow. Yes I will. Perhaps more of the doing, less of the thinking...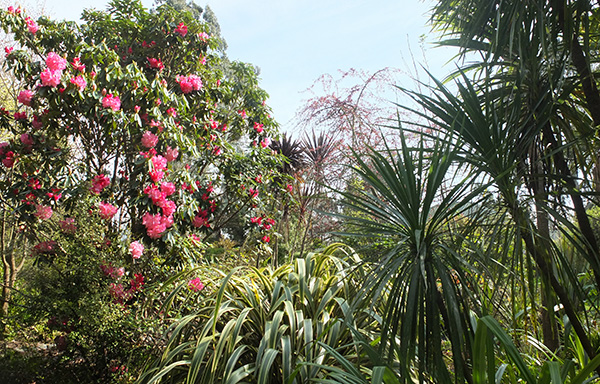 Big Pink Rhododendron