Where Are the Winter Garden Pictures?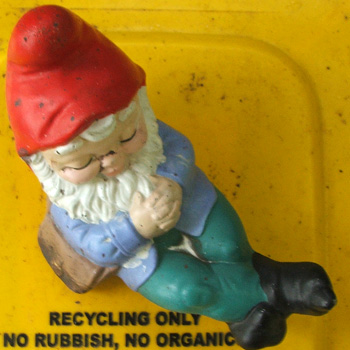 Winter Garden Gnome
Why don't I take very many garden photographs in winter? I'm lucky - I can keep on gardening, rain and cold weather permitting. I can dig and plant things, frost permitting. Nothing freezes for longer than a morning, and it rarely snows seriously. So where are all my photographs?
Nothing to Do?
Non-gardening friends tell me earnestly that there's nothing much to do in a garden over winter. Didn't I know that? Ha! They're so wrong - it's the perfect time for borders to change shape, shrubs to be shifted, paths to get new wiggles...
But it's not the perfect time for garden photography. There's a limit to the number of interesting frost-on-leaves, fog-at-dawn, cold-wet-rain pictures an industrious Head Gardener can take - particularly one who tends to hang her camera on a tree and then forget where it is. Oops...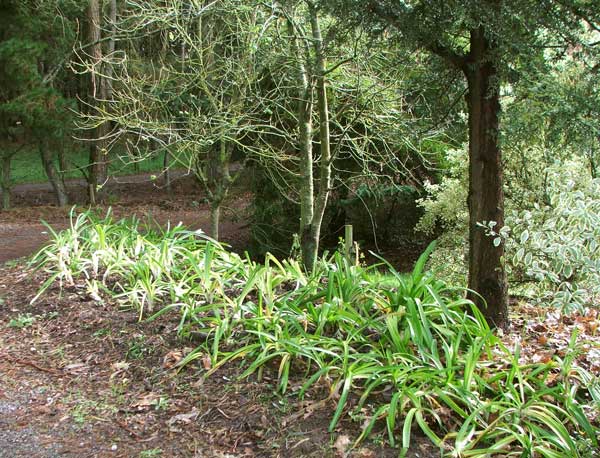 Winter Agapanthus Planting
And the sorts of things I really get up to in the middle of winter just don't make very exciting pictures. I dig, I rake, I prune, I plant masses of Agapanthus, I burn my rubbish, I mulch - all these activities are extremely green and brown in colour.
Winter Bonfire - Olearia Trimmings
Image-wise one garden bonfire looks very much like another - though as the collector and burner of the burnable rubbish I could wax eloquently on the differences between Olearia hedge trimmings and damp eucalyptus leaves...
There's Only Me...
After all, there's only me in the garden, and some physical activities like big tree pruning and branch sawing are not easily self-photographed (no self-respecting Head Gardener wants to appear red-faced and grumpy on camera).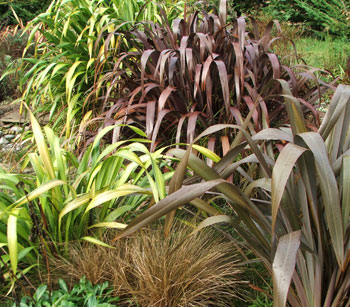 Winter Greens and Browns
Natural Colours Too Subtle
Amateur garden photography is all about colour, and in winter the natural tones seem too subtle to photograph. My garden is full of damp greens and browns which have a tingle of warmth rather than a glow.
By July even the silliest of the late roses (John Clare, I'm talking about you!) has given up on opening those last buds. The only pinks are on the face of the Head Gardener tending her bonfire.
Red Hats, Blue Shed...
In contrast, all artificial colours look stunning, but far too obvious - the red painted hats of the Moosey garden gnomes, the powder blue side wall of the new Moosey garden shed (no - it's probably not going to stay that colour).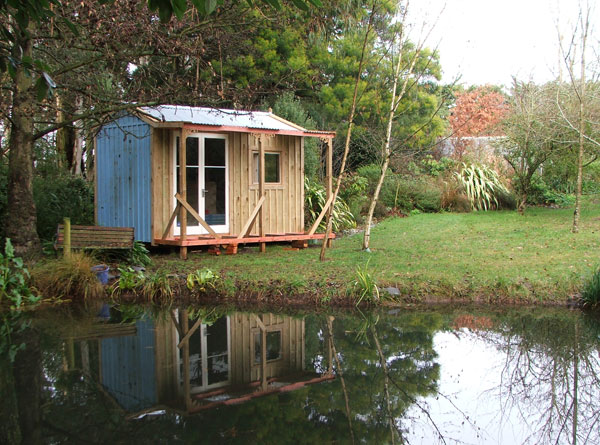 Winter Garden Shed by the Pond
It's easy to let the greens and browns dominate my winter garden colourscape. The creamy white flowers of the early Viburnums are tiny, and get lost in the gloom. The hellebores are a couple of shades too subtle to register. The red crab-apples are nice, and the birds love them, but they're always the same dull red, winter after winter...
Thanks to the Animals
Phew - a huge photographic thank you to the Moosey animals, who love being outdoors in the winter daytimes. At least I am guaranteed many opportunities for winter cat and dog photography. The background greenery may be dull, but Rusty the dog with his over-exposed white nose will always shine! I can even turn up the colour saturation (naughty!) on Percy the ginger cat and he glows like a golden caramel pudding...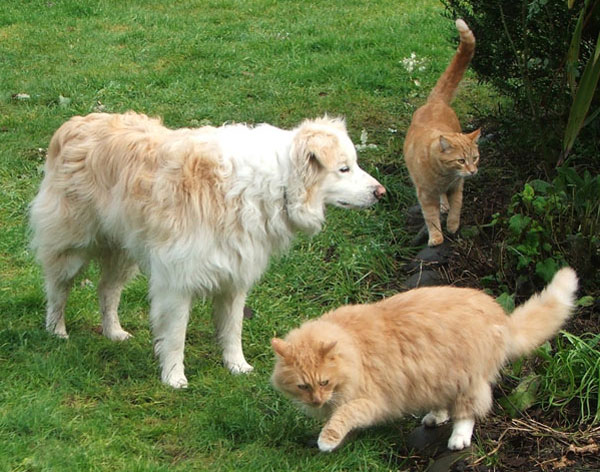 Winter Dog and Cats - Rusty, Percy, and Fluff-Fluff
All the photographs on this page were taken up to four weeks after the winter solstice. No Photoshop trickery has been employed. These are real winter garden pictures! Enjoy...