I could promise to weed every day!
At the beginning of a brand new spring month gardeners are supposed to wake up full of new ideas and resolutions, feeling fresh. How to make a good start to October? I know - I could promise to weed every day!
Monday 1st October
Must be all that weeding I did over the last September weekend. The more I weeded the more weeds I noticed. The routes I had to take with my full wheelbarrow were littered with weeds - I could have stopped every two meters to weed out yet more. I blame my home-made compost!
Spring Tulip
So this morning after swimming I will need to be disciplined - the trick will be not to expect too much. I might start by standing in the water race to weed the sloping banks. Cold, wet feet for an hour should then make normal weeding a pleasure! I do have a few plants to buy - some Rosemaries and some whipcord hebes for the wine barrel. And a strange stony pot has appeared on the back doorstep - I suspect it is a present from lovely daughter of Moosey.
Lilli-Puss by the Pond
Hello October
What else? The hoses should go on, and I should wander around with buckets of water just to check the new plantings. So with these restrained and unemotional notes I'm off.
And before I forget, hello October - I'm sure I'll warm up to you as the days fly by. I'm looking forward to your rhododendrons having their own private festival in my garden!
Later...
Oops. I've had a slow day. I didn't buy anything. I didn't weed in the water, choosing instead to weed by the driveway. The new kittens followed me around, leaping up and down trees.
Checking Everything
I've made lots of aimless trips around the garden to check the hoses, check the chooks (who today managed to stay in the Orchard), check the sheep (the ewe who got fly strike still isn't properly recovered - I'm worried about her lamb, but have decided not to intervene yet), check Smoocher's tree...
Smoocher :

Smoocher the ginger cat has his own page in my cats and dogs section. He was a very special cat, and gave such a lot of joy to us in his short life.
Dear Smoocher, the ginger cat, has his special flowering cherry in the Hazelnut Orchard. Mount Fuji is finally covered in snowy blossom! There wasn't much time for peaceful reflection and Smoocher cat-memories, though, as rooster spied me and came running, hens in his wake.
There is a tiny bit of truth to the rumour that I then watched afternoon TV for a couple of hours - except I did fall asleep. Guess I've had what normal people would call a day off!
Bedtime...
The ewe is a bit better - she's in the yards, and has been 'encouraged' to feed her lamb. Stephen is going to supervise another lamb feed later tonight. Poor ewe - she's actually a very good mother. Lamb is a girl, with a few brown markings on one of her legs.
Tuesday 2nd October
Today's plan - swimming first, then home for some serious wet water weeding. And no afternoon mooching watching British TV programmes and worrying about lambs!
Merino Lambs
Serious thought - the wine barrel has no drainage holes. I went to shift it ready for hebe planting yesterday. Of course! I've seen barrels turned into miniature water gardens, with floating water lilies and the like. Would I like one of these? I will think while I swim.
Mid-Afternoon...
I've shifted the hoses several times, watered the seedlings and perennials in the glass-house and weeded half the water race, which hardly took me any time. Several large side chunks of soil have collapsed, probably loosened by Rusty the flying dog leaping into the water. Now I'm off to buy some Rosemary plants, and then - who knows? I may do some more gardening, I may not. Alarmingly I've changed my clothes, so the temptation might be to enjoy being clean, sit and read underneath a tree.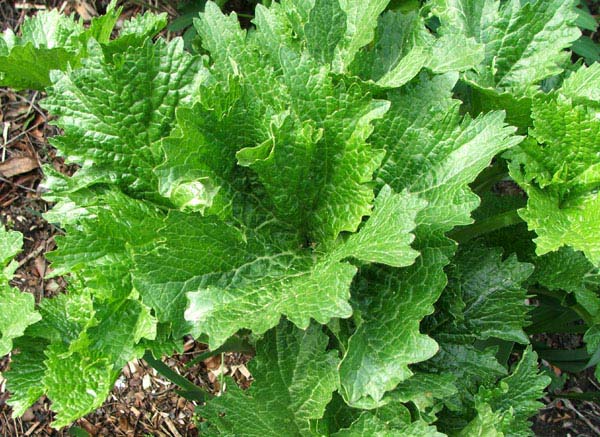 Crambe
Bellbirds
We have a new bellbird this year. They are territorial and have distinctive 'songs' - like urban tags in the soundscape! Last year's bird (or birds?) had a chromatic ending, rather like the Habanera from Bizet's Carmen - very dramatic! This year the song is totally triadic and tonally centred. For a nature-loving New Zealander the chiming bellbird is wonderful - it's the peaceful sound associated with being truly home.
Hyacinth Bean Vine
Wednesday 3rd October
Squally showers, biting southerly wind - yet the intrepid birds are happily squeaking and chirping. Today I was going out with my walking group to celebrate my recovered sore knee, but the weather is not pleasant. So I'll swim instead. This weather is dreadfully unspring-like - it's cold enough to light the log burner. There may be more reading than gardening done today!
More Plants
I have some more little plants to pop into the garden, including a rose called 'Butterflies' and some Rosemary called 'Mozart'. Both plants sound beautiful! I bought yet another flax (a Cream Delight) for the new stony pot. A few ladies are visiting the garden this Friday - pot, edges, paths and lawns, pots, edges paths and lawns! Four little things which create a huge impression.
Lunchtime...
I'm back. But I can't promise anything except some glass-house work! I bought some packs of dark blue Lobelias and Petunias from the supermarket to shame my seedlings into more growth and action. My Hyacinth Bean vine seeds have germinated, and my friend who gardens by the sea is trying out some as well. I first met these beauties in my friend Faith's Alabama garden.
Beanstalks?
I wonder if they are the vines in the 'Jack and the Beanstalk' story? We may have introduced a legendary monster plant, hee hee...
We are still having health problems with the sheep and the lambs. Sadly it seems there is little room for sentimentality when running even a small flock. Sick ewe is still struggling - she has another jab of penicillin tonight.
Chooks in the Orchard
Rooster and the hens are enjoying life. They're getting used to their daytimes in the orchard, though they still lurk near the Leyland hedge. C'mon you birds - there's a whole paddock full of bugs and greens for you to eat!