Yellow Agnes Rugosa Rose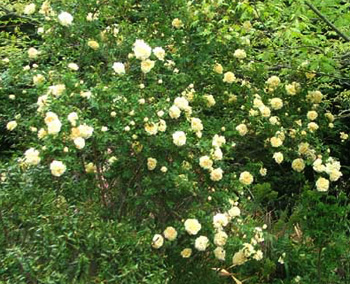 Agnes Roses
This is the well known yellow rugosa rose, Agnes. She is one of my first spring roses first to flower. There are two large Agnes shrubs in my garden - one is by a waterside garden bench, the other in the Birthday Rose Garden.
Soft Lemon Flowers
Her soft lemon flowers look beautiful against the strong green rugosa leaves, and seem to last for weeks. She offers flower and foliage interest - as well as a gorgeously old-fashioned name! Agnes shrubs grow large, though, and need room to spread out their tall canes.
Indicator of Spring
Agnes's flowers always surprises me by looking so delicate and fluffy, yet being so tough. She's one of a trio of yellow roses acting as indicator that spring has arrived in my garden. The two others are Fruhlingsgold and Canary Bird. Agnes always outlasts them.
Agnes could well be my favourite rugosa rose. She's so uncomplicated! Actually, I want more of her - surely there's room in the new Hump Rose Garden?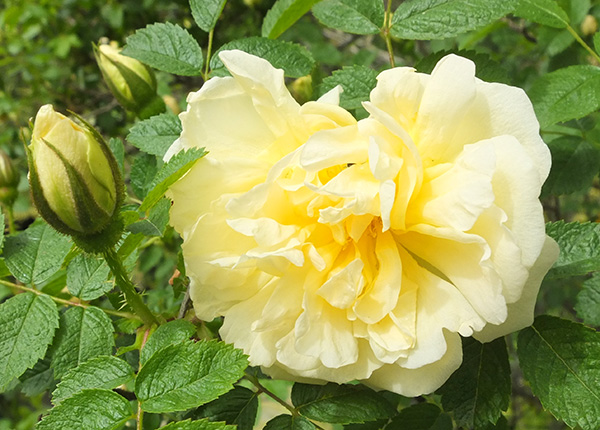 Agnes Rugosa Rose